A nice car is one of those things that beautifully and elegantly straddles that magical line between completely necessary and pure frivolity. Some see it as a reward for hard work or as a beautiful way to show off incredible achievement.
More practically minded people may opt for something more economic, because while having tons of money is great, chucking it at a vehicle that can go 200 mph is unnecessary (especially when the speed limit is 60). But, as noted, "necessity" is a different thing to different people. For plenty of people, a roof over one's head and food in the fridge are necessities, but for others, whether it be due to a massive ego, or just a passion for nice things, a car that costs a wheelbarrow full of cash is a necessity. You know that old saying, different strokes for different folks. For many celebrities, one amazing whip isn't enough, which is where we get into the realm of the celebrity car collector.
Here is our list of forty amazing luxury cars owned by celebrities. For entertainment purposes, we will play fast and loose with the word "luxury" and blur the lines slightly between the truly luxurious, the cars that use speed as a luxury and those that just cost so much they can't be considered anything other than luxury. Ladies and gentlemen, prepare to get jealous. In cases of celebs who have too many awesome, beautiful vehicles to mention, don't worry, we'll address more than one.
Spoiler alert, there are far more than 40 cars in here, enjoy, friends.
40. Justin Bieber
I'd like to apologize for including this lad in the list, because I know how offended some people are by his existence, but he has a couple of really nice cars so he deserves some recognition. On top of a Ferrari F430 and a Lamborghini Aventador, he has an Audi R8, a Range Rover and a Cadillac CTS. For his birthday this year, he received a 1965 Lincoln Continental.

39. Patrick Dempsey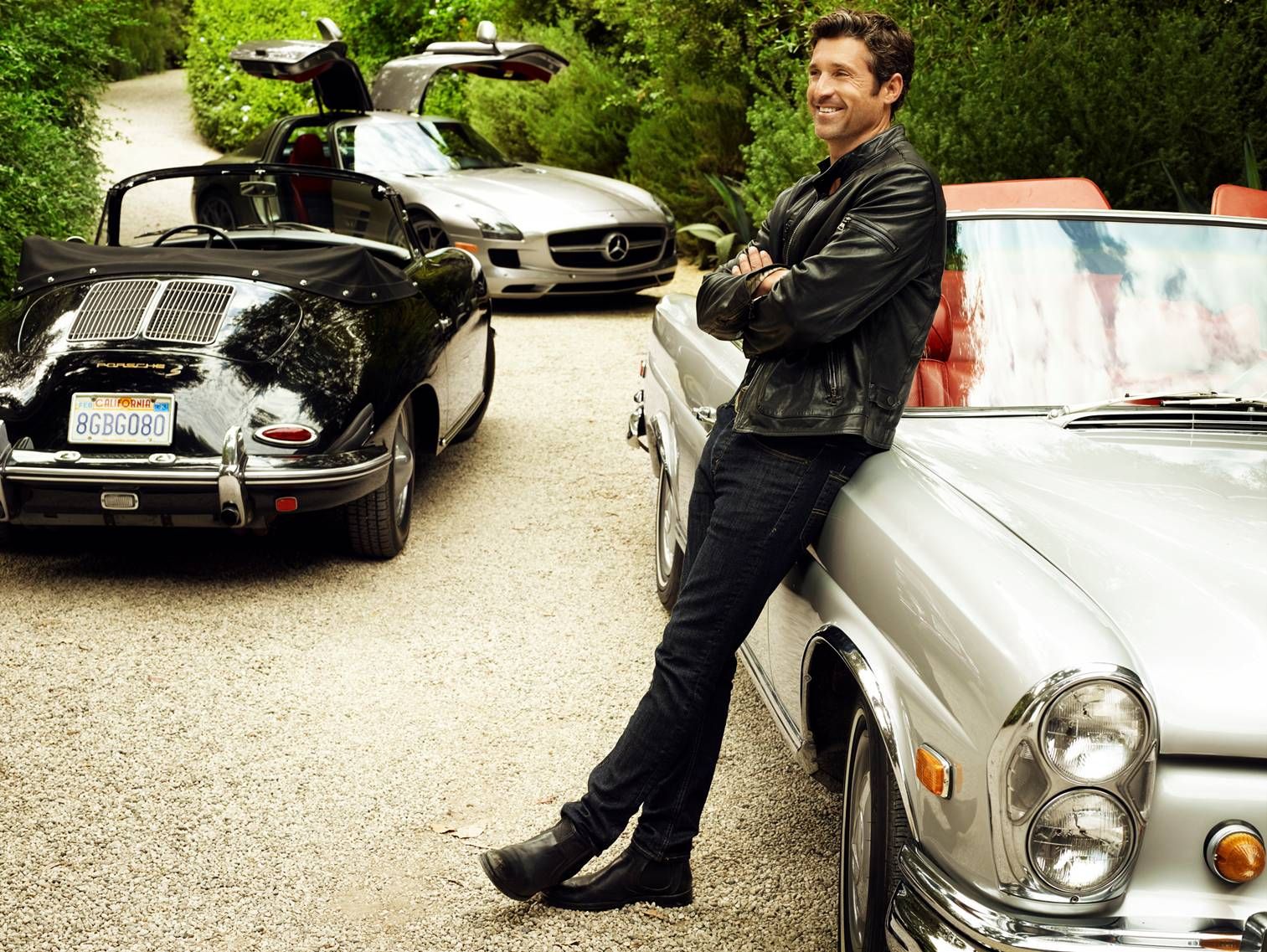 The former star of Grey's Anatomy, is an avid car collector and has cars both young and old in his garage. He has a Mercedes-Benz SLS, a Porsche GT3, and a Mercedes-Benz SUV. He also has 1969 Mercedes-Benz 280 SE and used to own a Jaguar XK120, which he sold. He has said that one of his favorite to drive is his 1972 Jaguar E-Type.

38. Gwen Stefani
The former No Doubt singer turned solo star turned No Doubt singer once again recently filed for divorce from former Bush frontman Gavin Rossdale. She is said to be worth about 71.82€ million, with a clothing line and fragrances as other entrepreneurial interests aside from music.
Gwen Stefani obviously owns a Range Rover, but also has a Mercedes-Benz G-Wagon and a Porsche Panamera and a Maserati Quattroporte.