Hurricane Matthew is taking aim at the Florida coast, with vicious 130 mph winds, potentially devastating storm surges and flooding from rain, prompting mass evacuations and dire warnings from officials.
The category 4 storm was blamed for at least 122 deaths in Haiti, according to the director of Haiti's Department of Civil Protection. There were also two people missing and 91 injured there.
Now, the deadly storm is heading toward the east coast of the Sunshine State after making landfall in the Bahamas with 130 mph winds, according to the National Hurricane Center.Forecasters in Jacksonville warned of "worst case storm surge scenario" and said "if a direct impact occurs this will be unlike any hurricane in the modern era" as the outer bands of the storm lashed the state Thursday night.
"This storm will kill you," Florida's Gov. Rick Scott said at a news conference this morning, urging that "the time is now" to evacuate ahead of the Category 4 storm.
"This is life and death," he added.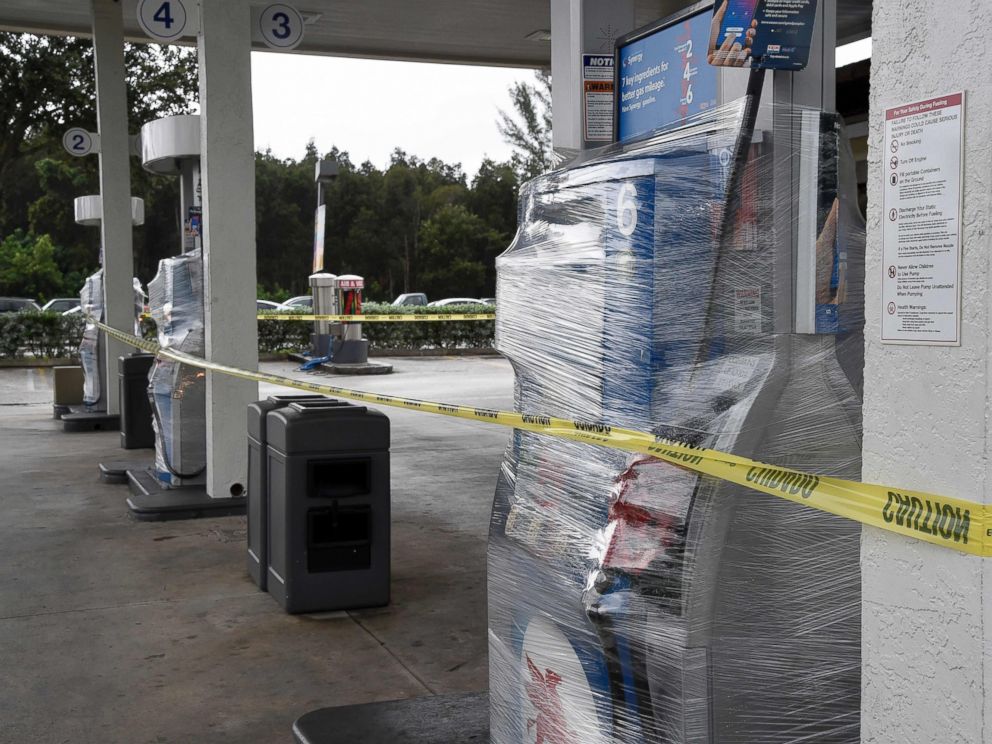 As of this afternoon, about 3.1 million people are under mandatory and voluntary evacuation orders in three states. The National Weather Service in Jacksonville warned residents that "catastrophic damage" is anticipated for coastal areas and areas along the St. John's River.
Forecasters say that because the track of the storm is parallel to the coast "it becomes very difficult to specify impacts at any one location," the NWS said in its latest advisory at 2 p.m. Eastern time.
"Only a small deviation of the track to the left of the NHC forecast could bring the core of a major hurricane onshore within the hurricane warning area in Florida and Georgia," the NWS said. "Modest deviations to the right could keep much of the hurricane-force winds offshore."
President Barack Obama, at Scott's request, today declared an emergency in Florida and ordered federal aid to supplement state, tribal and local response efforts. The move authorizes the U.S. Department of Homeland Security's Federal Emergency Management Agency to coordinate all disaster relief efforts.
Obama also signed a state of emergency declaration for South Carolina Thursday afternoon.
Others have echoed Obama's and Scott's urgency as the hurricane battered the Bahamas and strengthened over the warm waters of the Atlantic.
"The extreme winds of a major hurricane can do a lot of damage, and not just at the coast," Rick Knabb, the director of the National Hurricane Center, told "Good Morning America" today.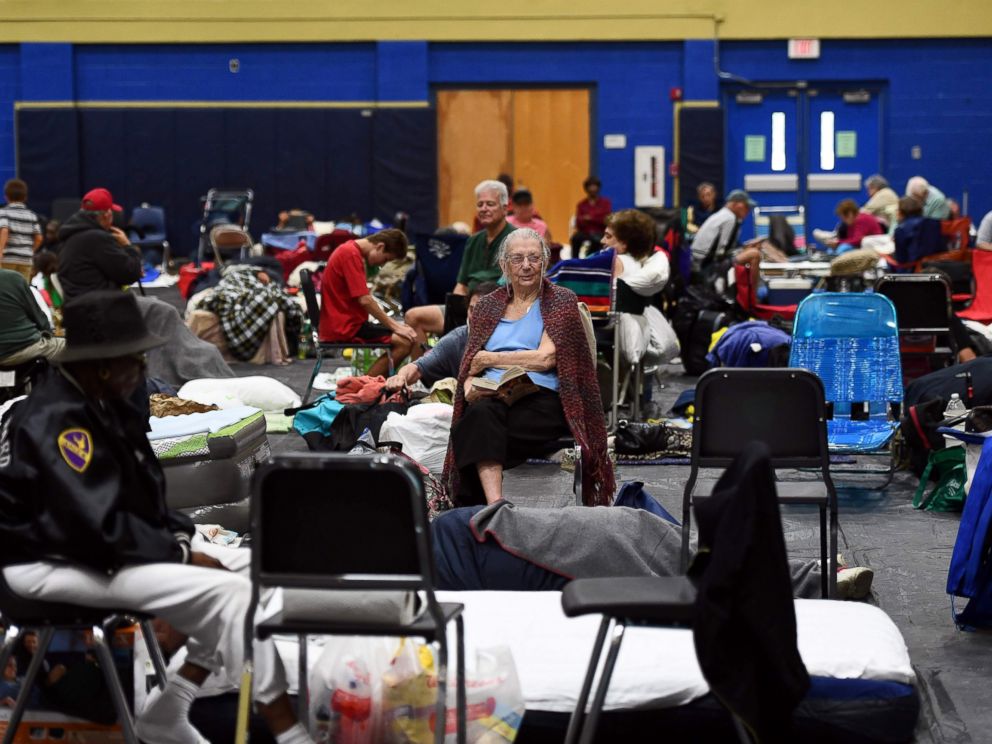 "Those winds can penetrate inland, and that would be more so the case the closer it gets to the coast," he warned. "In addition to the wind, you have storm surge potential. People who have been told to evacuate. They need to get out this morning, right away, because time is running out fast. You don't want to be caught in the storm surge, which is the deadliest hazard of all."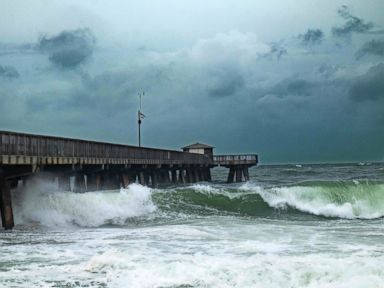 The governors of Florida, Georgia, North Carolina and South Carolina have declared states of emergency. Officials in three of those states have urged coastal residents to head to safer ground as the most powerful storm to threaten the Atlantic coast in more than a decade continued on its path northwest toward the United States today.
Motorists clogged highways, homeowners boarded up windows, and anxious shoppers lined up at grocery stores and gas stations as they stocked up on emergency supplies in the threatened coastal areas.
Florida has about eight days worth of fuel for its citizens, Scott said, reminding them to "take only what you need."
Matthew's forecast track showed the hurricane making landfall or coming in close proximity of the shoreline on Friday morning.
The storm had weakened as it moved through the Caribbean but regained its strength.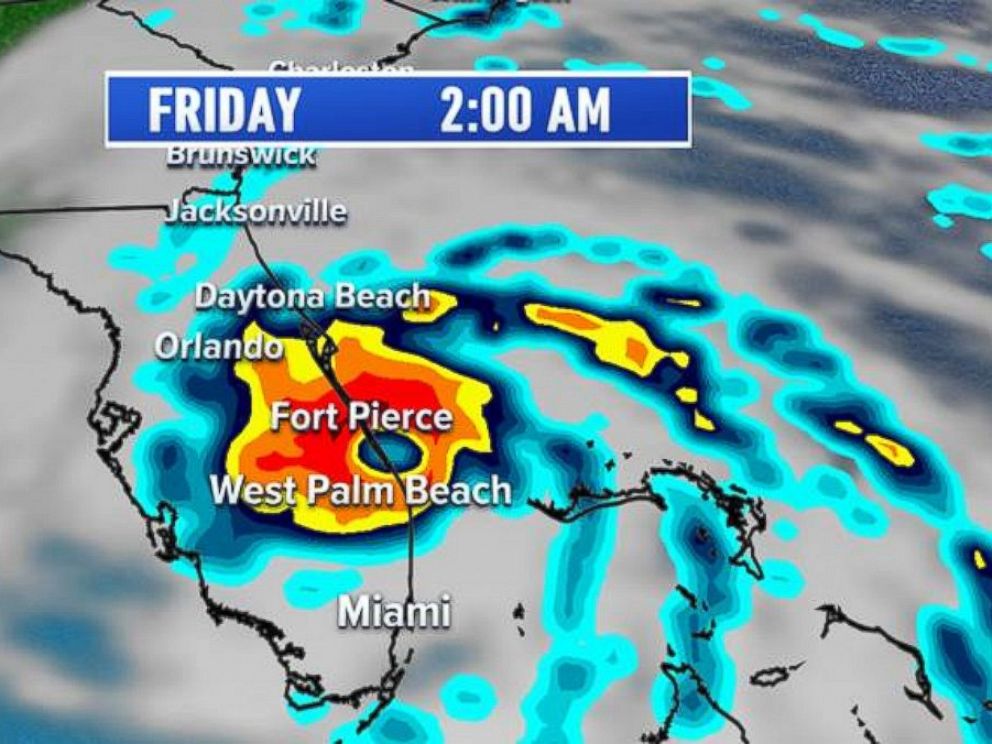 If it makes landfall, Hurricane Matthew could be the strongest storm to hit the United States in more than a decade, ABC News meteorologists said.
"It is very rare to have a hurricane of this strength come this close or make landfall in the eastern part of central or northern Florida," meteorologist Max Golembo said.
Up to 15 inches of rain may fall in some areas, and a storm surge of up to 11 feet was expected along the coast from central Florida to Georgia, according to the National Hurricane Center.
"There is a danger of life-threatening inundation during the next 36 hours along the Florida east coast and Georgia coast," the National Hurricane Center said in an advisory issued today at 5 a.m. ET.
After a briefing with his homeland security team at FEMA headquarters in Washington, D.C., Wednesday, Obama told reporters Hurricane Matthew is "a serious storm, and we want everybody to take it seriously as well."
"Just remember that you can always rebuild," he said. "You can always repair property. You cannot restore a life if it is lost, and we want to make sure that we minimize any possible loss of life or risk to people in these areas."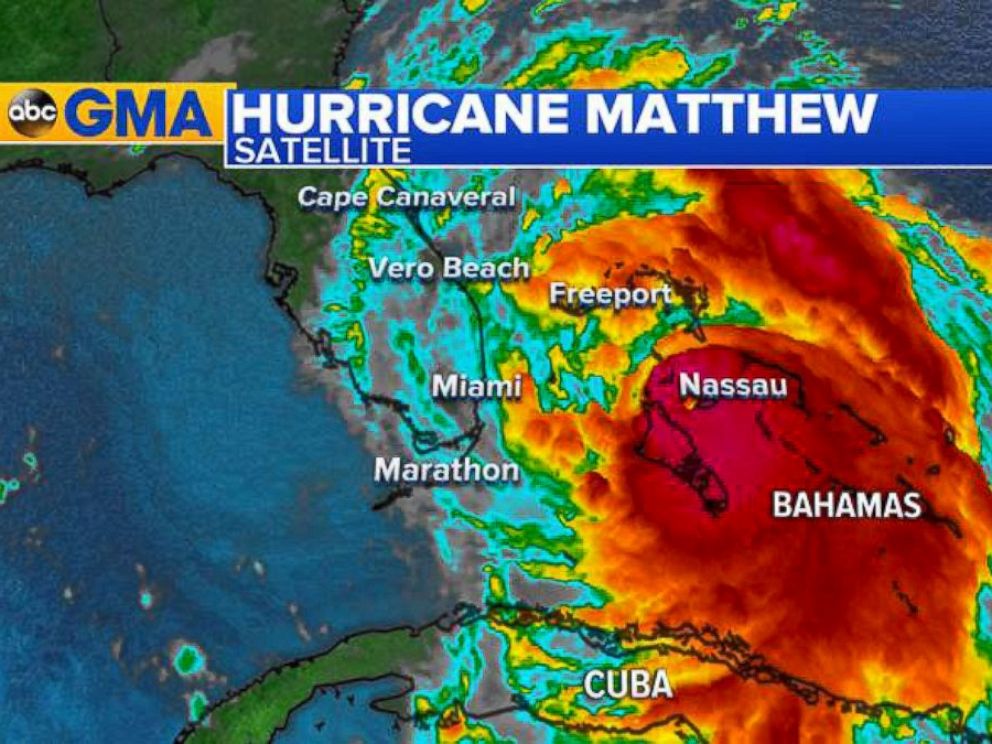 No other Atlantic storm on record has packed such powerful winds for such a prolonged period as Hurricane Matthew.
More than 377,000 people were evacuated in Cuba, according to the United Nations. And in Haiti, at least 350,000 people are in need of immediate assistance. There were reports of a powerful storm surge, violent winds and widespread flooding.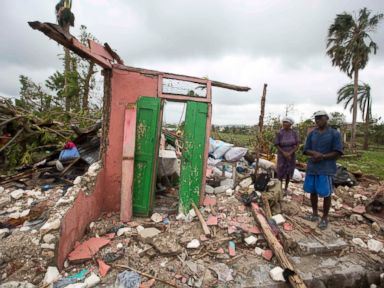 Matthew bore down on the island of New Providence in the Bahamas this morning, the country's most populous island, which has not seen a major hurricane since 1929.
Florida
Models released by the National Hurricane Center at 8 a.m. ET today showed the storm potentially hitting the North and South Carolina coastlines this weekend after making landfall in Florida. The storm is expected to then take a severe turn southeast Sunday and head back out to sea, the models show.
Hurricane warnings covered a swath of Florida today, while forecasters said nearly the whole state can expect to see at least tropical-storm-force winds and rain. A major hurricane has not struck Florida in over a decade.
Florida's Miami-Dade and Broward counties canceled schools for the rest of the week as the governor deployed 2,500 National Guard troops to assist in storm preparations, with another 4,000 on standby. More than 1.5 million Floridians are in evacuation zones today.
Gov. Scott warned residents to heed the advisories and move inland as he ordered state offices in 26 counties closed and suspended tolls. During a news conference this morning, he urged Floridians to "prepare for a direct hit," as the storm threatens heavy rain, strong rip currents, beach erosion, hurricane-force winds, storm surge up to 9 feet and the possibility of tornadoes.
Millions of residents are expected to lose power, the governor said.
"There is no reason not to evacuate," Scott told reporters. "No excuses. Get out."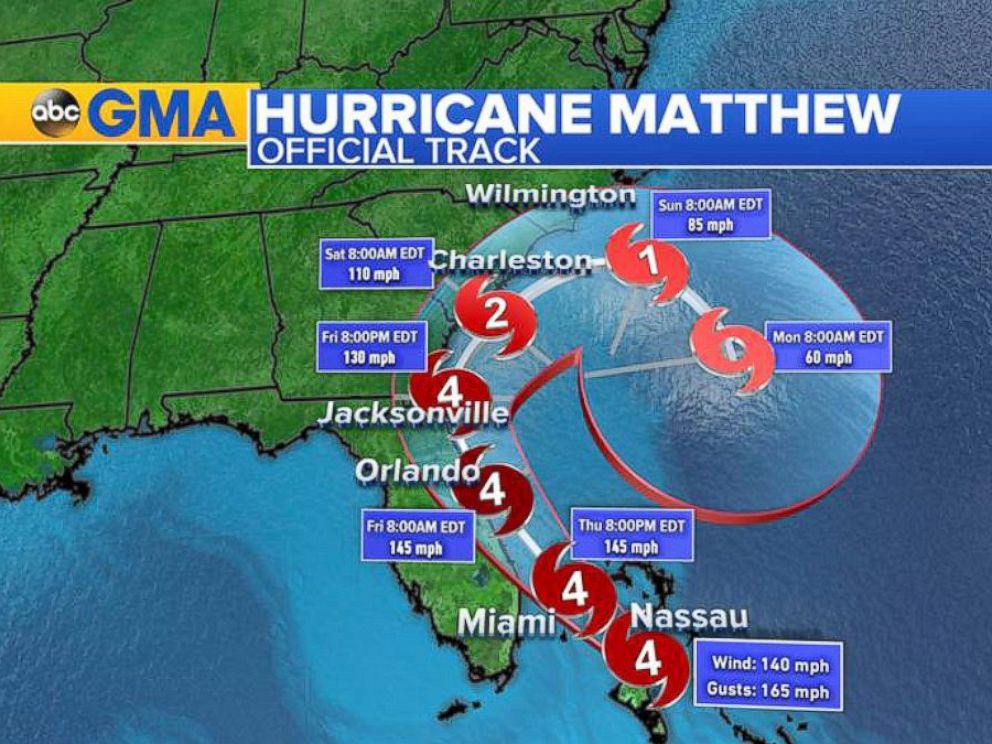 Georgia
In Georgia, Gov. Nathan Deal ordered mandatory evacuations east of I-95, along the entire Georgia coast, which covers beach spots including Tybee Island and Brunswick.
"I also encourage the voluntary evacuation of residents in low-lying coastal areas west of I-95," Deal said in a prepared statement today. "I urge Georgians in the affected areas to remain calm, be prepared and make informed, responsible decisions as we continue to monitor Hurricane Matthew's path."
Deal said that 125 miles of roadway have been made one-way routes to ease evacuations and that 65 National Guardsmen have been deployed to help with traffic. He said he hopes residents will heed the warnings.
About 522,000 people were urged to evacuate.
"We are being cautious, but we don't want people to panic," he said at a press conference this afternoon. "I don't intend to prosecute anyone for not leaving. I think Mother Nature will take care of them."
Deal told reporters this evening, "This is not Southern hospitality we are inviting to Matthew — we hope he leaves as soon as possible."
South Carolina
In South Carolina, Gov. Nikki Haley announced plans for additional evacuations today, bringing the total to about 1.1 million people ordered to move from coastal areas.
Residents in Charleston and Beauford counties and areas of Berkeley, Colleton, Dorchester and Jasper counties were advised to begin evacuating Wednesday no later than 3 p.m. ET.
But she said not enough people are heeding the advisories. As of this morning, only 175,000 people had evacuated.
"We need more people evacuating," Haley said at news conference this morning.